Why Cool Reception take there equipment very seriously
Never a band to stand still, our equipment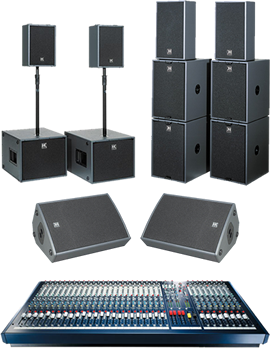 constantly changes as we keep up with advances in technology. All the equipment we use carries an annual PAT test certificate and we regularly check and service items where required.
We are proud of the clarity of the sound provided for all of our clients and the extremely adaptable sound systems we carry with us. As the venues we play may hold as little as 50 people, or as many as a 1000 people, the flexibility of our HK Audio active PA systems is the key to our success.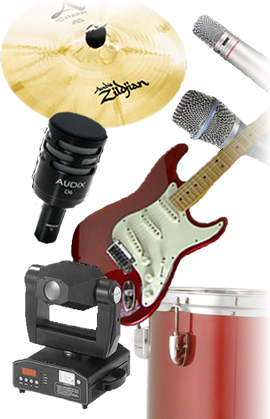 Clients often comment on how professional the band sounds and this is not achieved by chance but is solely down to experience, preparation and attention to detail. There is also a fine line when combining sequenced instruments along with live ones, and still giving the audience a "live" sound, but we feel we have successfully managed this consistently now for many years by carefully fine tuning the levels of every instrument of every song we play.
Lighting effects is another subject we take very seriously as it can make or break the atmosphere at a function. So to help achieve this the band can also provide high quality FX lighting for your venue consisting of LED, Laser and Moving Heads (where ever there's space to do so) and we also carry stage lighting for ourselves.